The event for the song Lovely Summer was held from August 5-13 2016. It was the fourth event in the game (and the first team competition event).
The token for this event was watermelon (Ja: スイカ, Rom.: suika).

After the event (September 3 - September 7), versions of Lovely Summer performed by the team with the most points (Suzune+Mei) and the one with the highest average points per player (Hinata+Hotaru) were available to play.
Teams
[
]
Hinata & Hotaru: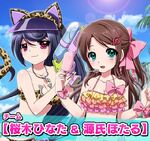 Suzune & Mei: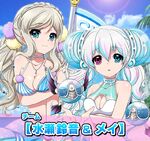 Yukina & Akari: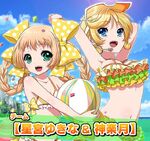 Ayame & Anri:

Card Rewards
[
]
[Lovely Summer] Mei (with art of both Mei and Suzune) (R) (Card #162)
[Lovely Summer] Mei (with art of both Mei and Suzune) (SR) (Card #163)